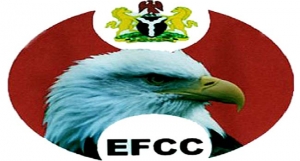 Chairman of the Economic And Financial Crimes Commission (EFCC), Mr Ibrahim Magu, has called on Nigerian women, to be at the forefront of the fight against corruption, given the effect of the menace on them.
He said this at the launch of the Nigerian Women Against Corruption Campaign in Abuja, adding that women bear over 80% of the consequences of corruption.
According to Mr Magu, the launch of the campaign is part of efforts aimed at inculcating the right values even in families.
Since the inception of President Muhammad Buhari's administration in May 29 2015, the word 'anti-corruption' has become a daily mantra among Nigerians, reinforcing the administrations cardinal objective to reduce corruption as far as possible.
What is new however is the fact that more women have been called to help achieve this objective by serving as torch bearers in preaching the message of anti-corruption.
One of the main reasons highlighted by some individuals for how far corruption has thrived, is financial pressure from women to keep up with the latest trends from fashion to consumer goods.
The launch of the Nigerian women against corruption campaign is therefore expected to serve as a wake up call for women in respect of their role in helping the government succeed in its anti corruption war.