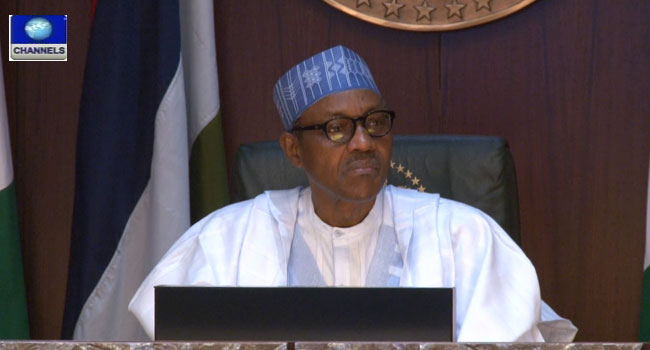 President Muhammadu Buhari will tomorrow, Tuesday December 22, present the 2016 national budget before a joint session of the National Assembly.
This was disclosed to state house correspondents after the Federal Executive Council meeting which held on Monday in the council chambers of the Presidential Villa, designed to fine-tune the document.
The 6.07 trillion Naira budget proposal for 2016 was predicated on $38 per barrel oil benchmark; 197 Naira exchange rate.
It is an increase of about 40 per cent from the previous budget of 4.357 trillion Naira which was presented to the National Assembly in 2014 by ex-president, Goodluck Jonathan's administration.
The budget presentation by President Buhari is coming just as the National Assembly approved the Medium Term Expenditure Framework (MTEF).
The Federal Executive Council (FEC) had on December 7 approved the Medium Term Expenditure Framework which pegs the 2016 Budget at six trillion Naira.
New Tax Regime
The Monday (December 21) FEC meeting which was presided over by President Muhammadu Buhari, also discussed the new tax regime following a memo by the Attorney General of the Federation.
The Minister of Information, Lai Mohammed, said that the memo is seeking a review of the taxation laws in order to improve the legal framework and enhance compliance by Nigerians.
"We have noticed and observed some inadequacies of the present tax regime and these inadequacies have been exploited by both individuals and corporate organisations to evade tax and this has led to loss of revenue to the government.
"So, the new tax review aims at plugging these loopholes," he said.
There were also questions about whether the President would be at the National Assembly live for the presentation of the budget or he would get it laid by a minister as has been the practice in the past.
The Minister of Budget and National Planning, Mr Udoma Udo Udoma, said "The President will be addressing a joint session of the National Assembly."