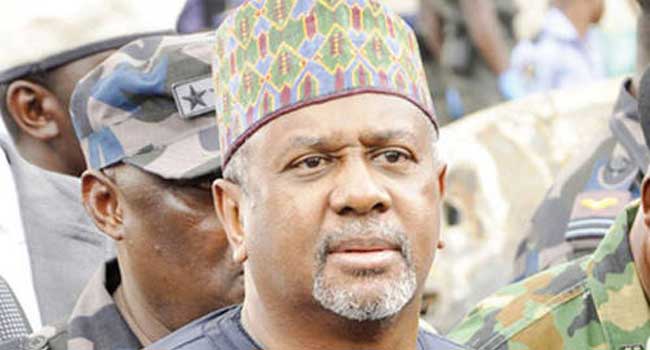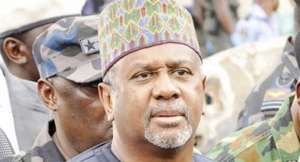 Former National Security Adviser, Colonel Sambo Dasuki, has again asked a Federal High Court in Abuja to stop his trial.
He also asked the court to set aside the criminal charges of unlawful possession of fire arms brought against him by the Federal Government.
Dasuki told the court that the Federal Government no longer has moral and legal rights to continue his trial having disobeyed the order of bail granted him since Nov 3, 2015.

The ex-NSA in an application seeking his discharge from the criminal charges and argued by his counsel, Mr Joseph Daudu, premised his prayer on the fact that the Federal Government is in contempt of the court in relation to the charges filed against him.
According to Mr Daudu, since November 3, 2015, when his client was re-arrested by operatives of the Department of State Service (DSS), after perfecting his bail conditions, he has since been held in custody without trial or reasons made known to him.
The counsel insisted that the bail order that admitted Dasuki to bail remains valid having not been reviewed or set aside by the court and as such it must be obeyed in the interest of justice.
Opposing the application, counsel to the Federal Government, Mr Dipo Okpeseyi, urged the court not to grant the application because its purpose is to frustrate the trial and restrain the power and constitutional responsibility of the government to prosecute a criminal charge.
He said that it would be an anomaly for a court to discharge an accused without trial.
Mr Okpeseyi also claimed that no material was placed before the court to show that the FG violated the bail order given to Colonel Dasuki and that there was also no evidence that government is preventing him from defending himself, he therefore urged the court to dismiss the application.
After listening to arguments from both parties, Justice Ademola fixed ruling on the application for April 4.