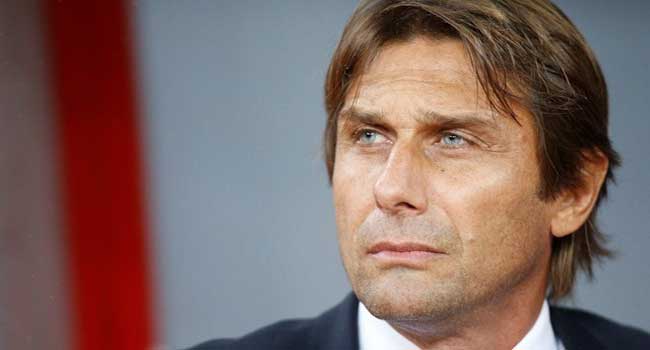 Chelsea Football Club has announced the appointment of Antonio Conte as First Team Head Coach.
Conte, who is currently the manager of the Italy national side, has signed a three-year contract. He will begin work in London following his country's participation in this summer's Euro 2016 tournament.
The 46-year-old said: "I am very excited about the prospect of working at Chelsea Football Club. I am proud to be the coach of the national team of my country and only a role as attractive as manager of Chelsea could follow that.
"I am looking forward to meeting everyone at the club and the day-to-day challenge of competing in the Premier League.
"Chelsea and English football are watched wherever you go, the fans are passionate and my ambition is to have more success to follow the victories I enjoyed in Italy.
"I am happy we have made the announcement now so everything is clear and we can end the speculation. I will continue to focus on my job with the Italian national team and will reserve speaking about Chelsea again until after the Euros."
Conte will be the fifth Italian to manage Chelsea, following on from Gianluca Vialli, Claudio Ranieri, Carlo Ancelotti and Roberto Di Matteo. In common with the first three of those names, he was formerly at Juventus, in his case as both a player and a manager.
Having played more than 400 games for the Italian giants, Conte's three years in charge of the team between 2011 and 2014 yielded three straight Serie A titles – Juventus's first league championships in eight years and their first three-in-a-row since the early 1930s. They had finished seventh the two seasons prior to Conte.
The Bianconeri also won two Italian Super Cups with him in charge. Andrea Pirlo, Paul Pogba, Carlos Tevez and Arturo Vidal were among his signings during a spell so productive he was named Serie A Coach of the Year in all three seasons there.
Chelsea Director Marina Granovskaia said, "We are very pleased to have recruited one of the most highly regarded managers in world football and we are equally pleased to do so before the end of the current season. This aids our future planning.
"I would also like to take this opportunity to thank Guus Hiddink, who has done a great job since he joined us in December."
Chelsea Chairman Bruce Buck added, "Antonio Conte has a record of consistent success in his career as a manager and as a player. We look forward to welcoming him to Stamford Bridge and are confident he will find all he needs to maintain that high standard of achievement."