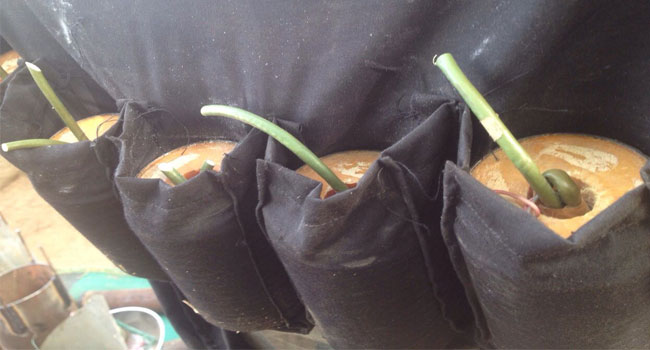 Nigerian troops on Friday intercepted and neutralised Improvised Explosive Devices of some suspected Boko Haram suicide bombers at Madiyari village and Jimini-Bolori village in Borno State.
The troops of 101 Battalion of Seven Division made the interception after they received a tip off about impending attack in Maiduguri city by four suspected Boko Haram terrorists, suicide bombers from Sambisa forest through Cashew Plantation.
Three soldiers sustained injuries in the process and they have been evacuated to the unit's Regimental Aid Post (RAP), for treatment, a statement by the army spokesman, Sani Usman, said.
According to the Army the two unexploded Improvised Explosive Devices (IEDs) on the suicide bombers were safely defused by a combined team of Nigeria Police and our Explosive Ordinance Device (EOD) experts.
In a related development, the troops also arrested three suspected Boko Haram terrorists at Nwagafete village comprising two women and a 16 year old boy who were connected to suspected terrorists' food vendors earlier arrested.