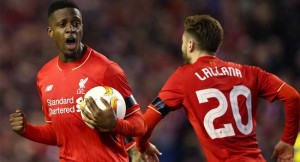 Liverpool manager, Jurgen Klopp, is full of praise for his team after they staged an amazing performance to beat Borussia Dortmund in the Europa League.
Kloop described the victory as everything a coach would desire from his team on a big match day.
Dortmund coach, Thomas Tuchel admitted that Liverpool took a lot of risks that worked for them.
Liverpool had done the unthinkable fight back at the Anfield Stadium from being 1-3 down to defeat Dortmund 4-3 and also qualified for the semi-final, 5-4 on aggregate.
Villarreal will subsequently host Liverpool in the first leg of the Europa League semi-final on April 28 while the return leg would be played in England on May 5.
On the flip side, Sevilla will travel to Ukraine for the first leg against Shakhtar Donestk while the return leg would be played in Spain.
The Europa League final would take place in Basel, Switzerland on Wednesday, May 18.