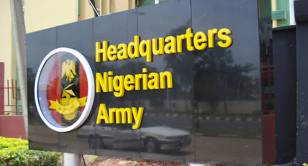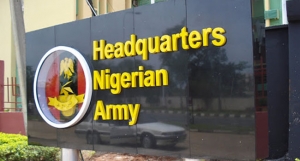 The Nigerian Army has denied media reports credited to the Shiites of plan to steal dead bodies of members of the Islamic Movement in Nigeria (IMN) from a mass grave in Zaria.
The disclaimer came in a statement issued by the Deputy Director, Army Public Relations of One Division, Colonel Abdul Usman.
Concoction Of Lies
He described the allegation by the Shiites that a contingent of soldiers had been deployed to guard the grave in order to prevent the uncovering of the hundreds of bodies buried there, as a figment of their imagination and a campaign of calumny against the Army.
"The Army strongly and categorically reject the Shiites unfounded and spurious allegation," the statement read.
It described the allegation as simply a concoction of lies and deliberate effort by the group to portray the Nigerian Army's image negatively.
"The Nigerian Army will like to make it abundantly clear that it has never contemplated such act at any time. It's of no relevance whatsoever.
"We are focused on discharging our constitutional duty as a professional military force. We expect any responsible media to double check such weighty allegations before going to press. Nigeria's national security and interest must never be toyed with.
"The Nigerian Army, as a law abiding entity had already stated its facts regarding the December 12-14 incident in Zaria before the Justice Mohammed Lawal Garba led Judicial Commission of Inquiry," the Army said.
According to the statement, it appeared that the IMN's desire was to whip up public sympathy, not minding their crimes over several years against the people of Zaria, as testified by the parties at the just concluded sitting of the commission inquiry.
The Army called on the general public to disregard the claim while assuring them that it would continue to safeguard the lives and property of all citizens in every part of Nigeria.