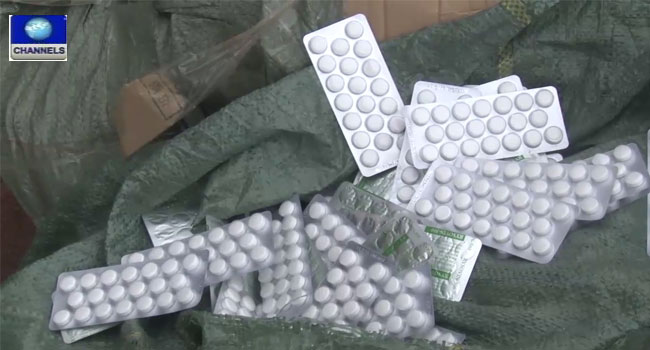 The Pharmacists Council of Nigeria (PCN) has sealed 27 pharmacies and 111 patent medicine shops in Delta State, southwest Nigeria.
The Director and Head of Inspection and Monitoring, Mrs Anthonia Aruya, led the team of inspectors on Monday.
She said the shops were sealed for offences ranging from dispensing poisonous drugs, poor storage conditions and non-registration with PCN.
Some of the pharmacies and patent medicine shops operating in Asaba and Okpanam axis were taken by surprise, when the monitoring team visited without notice.
Most of the shops were seen to be operating without licenses and under poor environment which led to the seizure of drugs that were said to be poisonous for human consumption.
Also in Warri and its environs, the monitoring team which was led by the Head of Enforcement, Stephen Esumobi, sealed several pharmacies and patent medicine shops which were operating illegally.
Pharmacies and medicine shops that were duly registered with the PCN were not affected.
At the end of the exercise, which lasted for one week, Mrs Aruya advised members of the public to patronise only licensed pharmacies and patent medicine shops, as drugs purchased elsewhere could not be guaranteed to be safe for their use.