Labour Unions Disrupt Education Forum In Oyo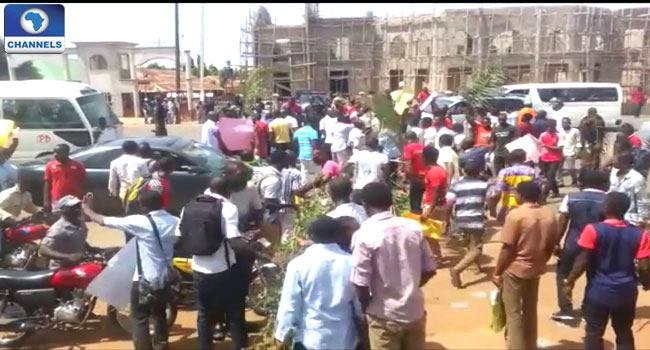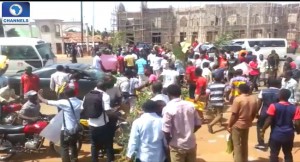 Labour unions Wednesday disrupted a stakeholders' interactive forum on the future of public secondary schools in Oyo State, southwest Nigeria.
Some members of the Nigeria Labour Congress (NLC) and the Nigeria Union of Teachers (NUT) in the state invaded the Western Hall venue of the forum to chase participants out in the process.
The state's NLC Chairman, Waheed Olojede, NUT Chairman, Niyi Akano, and the Coordinator of the Joint Action Front, Dr. Ademola Aremu, among other union leaders stormed the venue to prevent any dialogue from taking place.
Some of the participants, who came to represent missionaries at the event, had to scamper to safety as banners were torn while other stakeholders were chased out.
In a swift reaction, the Oyo State government condemned the attack on innocent members of the public describing it as 'uncivilised and ill advised'.
Secretary to the Oyo State Government, Mr Olalekan Alli, said government was not selling any school nor returning any to former missionary owners.