Ayade Calls For Reformation Of Basic Education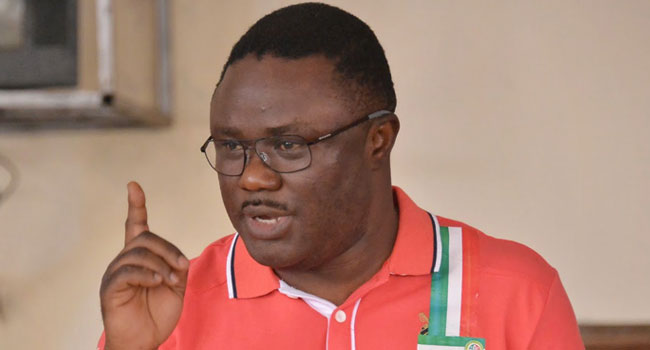 Cross River State Governor, Ben Ayade, has called on the Federal Government to present a new scheme and drive that would reconstruct the concept of basic education in Nigeria.
The Governor made the request when the Minister of State for Education, Prof. Anthony Anwuka, led stakeholders in the education sector on a visit to the government house in Calabar, the Cross River State Capital.
Ayade expressed concern about Universal Basic Education Commission (UBEC) funds being allegedly reduced to political patronage and basic day to day survival.
Decrying the fallen standards of education in the country, the Governor stated that it was high time the funds were used to design an academic programme that would create a new direction and future for the nation.
The Governor charged whoever superintends over UBEC funds to add value to education in the country and embrace the training and retraining of teachers while reconstructing the value of UBEC for the good of the people.
Professor Anwuka commended the Cross River State Government for keying into the vision and aspirations of the Universal Basic Education Commission (UBEC).
The Minister affirmed the ministry's resolve to fashion out ways to boost the operations of UBEC and State Universal Basic Education Board (SUBEB) in the various states.
He said that they were determined to give a new lease of life to basic education in the country.