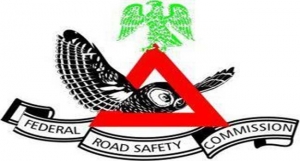 Anambra State Sector Commander of the Federal Road Safety Corps (FRSC), Mr Sunday Ajayi, has charged the volunteer special marshals in the state to device means and set up strategy towards minimizing carnage on the highway.
Mr Ajayi said this during the second quarterly meeting of the FRSC in Anambra State hosted by four unit commands comprising Igboukwu, Oraifite, Ihiala and Nteje at Igboukwu, Aguata Local Government Area of the State.
The Sector Commander recognized in a special way the contributions of the Special Marshal in the areas of public enlightenment, traffic control, and co-operation and regular attendance to duty among others.
He commended them and rewarded the various units for their numerous contributions to the success of the road safety corps in the state.
Trophies were given out to Unit 29 as the overall best in public enlightenment, Unit 2 for the best in traffic control, Unit 7 for the best patrol and Units 28 and 29 for being the best in attendance and support to the state respectively.
He gave them the responsibility to continue with the mandate of safer highways through searching out new ways and strategies to go about the duty for increased effect.
He inspected the free medical exercise also sponsored by the Special Marshal for the public and also for members to test Hepatitis B and other health conditions.
The Special Marshal were also advised to continue the partnership with the regular marshals to the point of enforcement so the state would get to the stage of zero accidents on the highways.
Some members of the Special Marshal that reacted to the issues concerning their responsibility noted that it involved sacrifice and patience while others advised motorists on what to do before using the highway.
The volunteer special marshals use their time and resources to support the campaign on road safety as well as facilitate some of the yearly programmes of the corps.
Between January to May 2016, a total of 85 crashes had been witnessed in the state. 26 fatal with 35 persons killed altogether and a total of 176 injured.