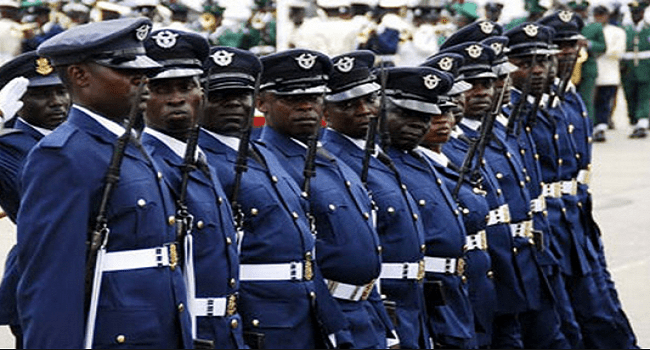 The Nigerian Air Force will increase its recruitment from 1,000 personnel annually to 2,500, to increase its support to the nation's security.
The Chief of Air Staff, Air Marshal Sadiq Abubakar, announced the planned increase on Friday during a visit by the Governor of Kaduna State, Mr Nasir El-Rufai.
Air Marshal Abubakar said the Air Force had acquired 10 helicopters and was awaiting 10 other training aircraft in a bid to enhance its operations to adequately support both the internal and external security challenges confronting the nation, in line with globally accepted standards.
Beyond the partnership, the Chief of Air Staff announced ongoing reforms in the Air Force aimed at further contributing to fighting Nigeria's internal and external security challenges.
At the meeting, Governor El-Rufai expressed his gratitude to the Air Force for its contribution to tackling security challenges in the North-West especially in Kaduna State.
The agreement at the meeting was that Nigeria was better off when the civilian authority and the military worked together for the common good.