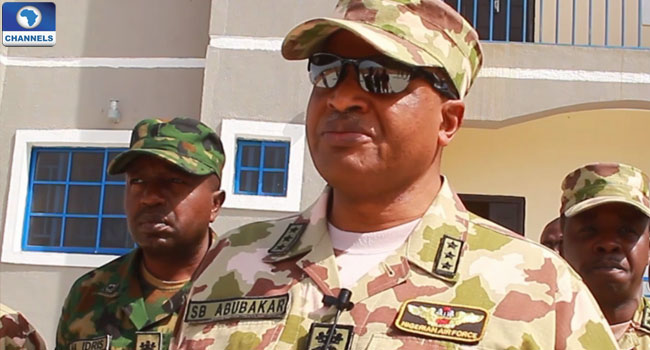 The Chief of Air Staff, Air Marshal Sadiq Abubakar, says the increasing rate of bombings in parts of Nigeria is a part and parcel of insurgency especially with the dislodgment of the Boko Haram insurgents.
He, however, adds that it is not peculiar and that the military alone cannot deal with the menace.
According to him civilian intelligence and vigilance will play a big role to stop the incidences.
The Air Force boss added that a liaison between the citizen and the armed forces is critical to reducing the incidences, but in the meantime  to engage  with civilians through humanitarian affords and psychological  warfare.
The Nigerian Air Force (NAF) continued its onslaught on insurgents with the bombardment of a location it described as Boko Haram's new hideout about one nautical mile south of Tumbum Rego in northern Borno.
Fighter jets and helicopter gunship of the Air Force assaulted the location in a coordinated day and night operation following Intelligence, Surveillance and Reconnaissance (ISR) report that Boko Haram insurgents who attacked own Surface Forces at Kangarwa the night of January 12, 2017 had withdrawn to the said location.
The footage of the Battle Damage Assessment released by the NAF indicated that the operation was successful as the insurgent's hideout was successfully destroyed.