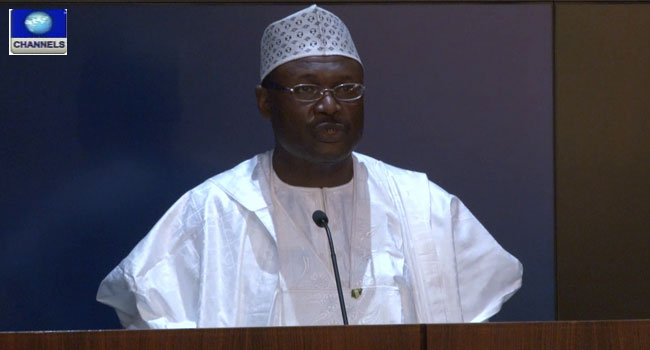 The Independent National Electoral Commission (INEC) has proposed July 23 and 30 to conduct the re-run elections into the National Assembly for Kano, Kogi, Imo and Rivers States.
The Chairman of INEC, Prof. Mahmood Yakubu, made this known on Thursday at a meeting with security officers, INEC Commissioners and political parties' representatives from the affected states in Abuja, Nigeria's capital.
According to Prof. Yakubu, the elections in those affected constituencies were declared inconclusive because of the violence that erupted during the polls.
He appealed to politicians and the electorates in the affected states to cooperate with the commission for the conduct of the re-run elections.
A Commissioner of Police, Habila Joshak, who spoke on behalf of the acting Inspector General of Police assured the gathering that the polls would be peaceful.
On his part, the Chairman of the Senate Committee on Electoral Matters, Senator Abubakar Kyari, expressed concern over the vacuum the inconclusive polls was having on the National Assembly, one year after the general elections.
Although INEC has proposed the new date for the re-run elections, the commission says the success will depend mainly on the security situations in the affected states.