John Momoh Elected As BON Chairman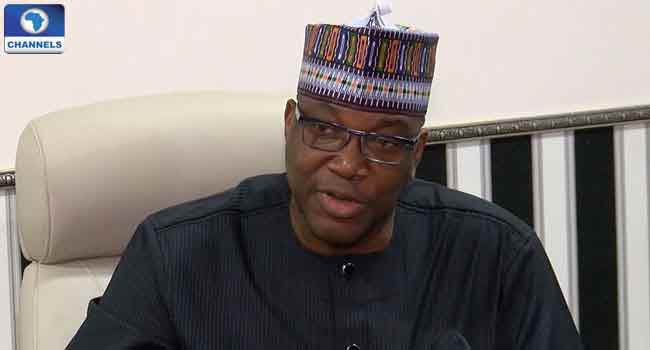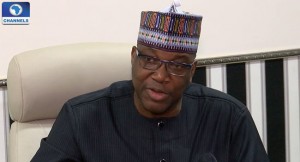 The Chairman of Channels Media Group, Mr John Momoh has been elected as the Chairman of the Broadcasting Organisations of Nigeria (BON)
At the annual delegate conference on Wednesday in Abuja, Mr Momoh polled 51 votes to defeat his opponent, Mr Abbas Dalhatu from Freedom Radio, Kano who scored 12 votes.
This is the first time a private television media owner would be holding this position.
Taking BON To Unimaginable Heights
The Edo-born broadcaster, in his acceptance speech, noted that BON is yet to earn its deserved respect among professional bodies in Nigeria, three decades after it was established.

"BON is like the proverbial goose that lays the golden egg but is not accorded its due respect.
"For those three decades, BON has not attained the level of a big player in matters that directly affect its membership. Other smaller bodies have ridden roughshod over its members.
"The leadership I offer, which you have endorsed by your votes today, is determined to address these and influence a new thinking, a new respect and a new vision for us all as professional broadcasters", he said.
He further added that through collaboration, "we shall tackle common challenges frontally and victory is assured.
"We shall shape the future of our industry and give fresh hopes to the future generations of Nigerian Broadcasters", he maintained.
He noted that in the next two years, "I hope, of course with your support, to lead this noble body to hitherto unimaginable heights.
"Collectively, we shall begin a rapid development of the broadcast industry in Nigeria while embracing cutting edge technologies to match our counterparts around the globe.
"Together, we shall shape the future of our industry and give fresh hopes to the future generations of Nigerian broadcasters.
"Through collaboration, we shall tackle common challenges frontally and victory is assured".
He further maintained that the immediate focus of his administration will be to define a new line of thoughts using the T.A.I.T Agenda, which includes;
Re-enforcing existing structures of our association to help broadcasters to seize opportunities in the digital age;
Advocacy that would ensure that policy makers are kept abreast of issues that affect the broadcasting industry; this translates to a better understanding of our stakes by members of the National and State Assemblies, the Executive Councils at all levels as well as regulatory and administrative machineries of governments;
Innovation requires us to be dynamic and we shall introduce innovations that would allow Nigerian broadcasters to construct new services to match evolving and flexible business models
Training and re-training of personnel would expose them to new ideas, new technologies and engender new thinking and new ideals.
Mr Momoh said that his administration also intends to begin a systematic but definite process of restructuring of the secretarial operations of the Association to infuse a new orientation that will result in a new focus and direction in the coming days.
New Structure
Mr Momoh, who will be supported by Hajia Sa'a Ibrahim of Abubakar Rimi TV, Kano, also says they intend to introduce a Board Structure that will run the Association as a private concern with board committees responsible for:
A. Operations & Regulatory Affairs
B. Government Relations & International Affiliations
C. Legal & Copyright Affairs
D. Advertising & Corporate Relations
E. Training & Overseas Affairs
"The immediate tasks ahead of us as a new administration include the recovery of the huge debts owed us by our various patrons; the thorny issue of Digital Switch-Over and the crippling duplicity of levies and taxes.
"There is no iota of doubt that not a few members are affected by one or more of these burning issues. We intend to hit the ground running as we use these as the pivot of our activities on take-off in January", he said.
Mr Momoh also expressed optimism that the current leadership will trigger the processes for them to leverage on.