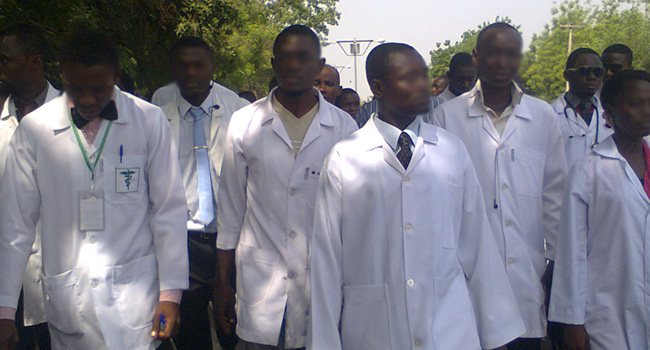 Resident doctors at the Ahmadu Bello University Teaching Hospital (ABUTH), Zaria in Kaduna State on Monday commenced a three-day warning strike.
The President of the Association of Resident Doctors at the hospital, Dr. Waziri Aliyu, said the strike was the last option to press home their demands.
The doctors had last week Monday, staged a peaceful protest in view of the fact that the management was not willing to yield to their requests.
Some of the anomalies they are protesting against are poor working environment and facilities, non-payment of full salaries and allowances, victimisation of members and reinstatement of sacked colleagues among others.
Dr. Aliyu commended the courage of members of the union for their total compliance.
He urged them to remain resolute and endure the difficulties they might encounter during the period.