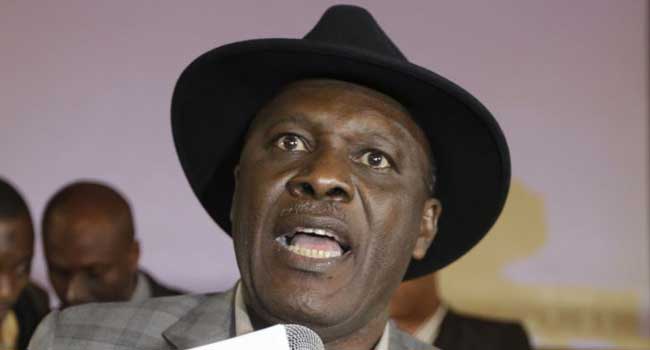 The Chairman of the Code of Conduct Tribunal (CCT) Mr Danladi Umar has approved September 21 for the delivery of judgment in the case against a former Minister of the Niger Delta Affairs, Mr Godsday Orubebe.
The judgment is to be delivered in the case of alleged false declaration of assets preferred against the former minister.
The notice of the Tribunal's sitting schedule for the month of September and October also contains the case of the Senate President, Dr. Bukola Saraki, whose motion has been slated for ruling on October 5.
Senator Saraki is seeking the withdrawal of the chairman of the Code of Conduct Tribunal from the trial over alleged bias.
Mr Orubebe has denied the allegations, saying he does not own any property which was not declared in his asset declaration form submitted to the Code of Conduct Bureau (CCB).
Led in evidence on June 2 by his lawyer, Larry Selekowei, the former minister told the Tribunal that he did not declare Plot 2057 in Asokoro for which he is standing trial , because as at the time he was leaving the government in 2011, he had sold off the land to pay two years house rent.
Mr Orubebe had in 2015 tried to scuttle the collation process of the Presidential election, accusing the electoral body of being bais.
The Chairman of the Code of Conduct Tribunal had in April dismissed the application filed by Senate President, Dr. Bukola Saraki seeking his withdrawal from the trial, holding that the application lacked merit.
In his ruling, Justice Danladi Umar said that the Attorney-General of the Federation has no powers to investigate any person.
"It is only the security and law enforcement agencies that have that power and it is only when they have concluded their investigation that the Attorney-General can prosecute," he claimed.
The counsel to the Senate President, Mr Raphael Oluyede, had during the hearing insisted that Mr Danladi was still under investigation by the Economic and Financial Crimes Commission (EFCC), the same agency that allegedly filed the criminal charges against him.
He alleged that it was obvious that the said investigation was used as a bait by the EFCC to get Mr Danladi to do its bidding.