PDP Says Security Agencies' Advice To Shift Edo Election Is A 'Bizarre'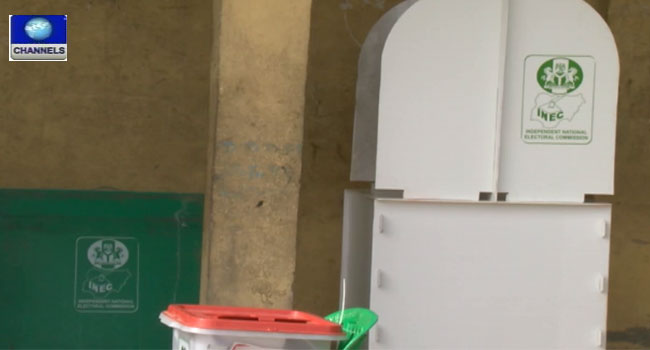 The opposition Peoples Democratic Party in Nigeria says the security agencies' advice for the postponement of the Edo State governorship election scheduled to hold on September 10 is shocking and a 'bizarre'.
Security agencies in Nigeria had advised the electoral body to shift the election, giving insurgency alert.
But the PDP, which claims to be the strongest opposition in the state, said it was taken aback on this advice, coming a day after President Muhammadu Buhari attended a Mega Rally of the All Progressives Congress in Benin City which was concluded without any hitch.
Indices Of Losing
A statement by the party's spokesman, Day Adeyeye, highlighted that the Independent National Electoral Commission (INEC) recently conducted a 'hitch free' Senatorial By-Election in Borno State which is a high-point of insurgency in the Country and wondered why the Security Agencies saw no reason to call-off the Election.
They have been no report of any bomb attack in Edo State in the last six years that insurgency was at its peak in Nigeria's northeast, something critics said  apparently made the advice appear shocking to the party.
"It is therefore lamentable to hear from these same security agencies that the Election cannot be held in a State where in less than 24 hours, the President and all the APC leaders and members had an uninterrupted Rally.
"We are calling on the President, Muhammadu Buhari to caution the security agencies and direct them to provide full security, and also to desist doing anything that will jeopardize this forthcoming Gubernatorial Election in Edo State.
"We are equally counting on INEC not to succumb to this false alarm by acting independently and holding election as scheduled.
"We hope that this advice from the security agencies are not in concert with the APC of having seen the indices of losing the Edo State Gubernatorial Election to the PDP," the statement read.
The PDP further urged its members, supporters, voters in Edo State and the international community to remain law-abiding while staying alert on what it called a "calculated attempt at scuttling our hard earned democracy".
Meanwhile, the electoral body has said it will go ahead to hold the governorship election on the scheduled date, saying it has not received any advice to shift election.