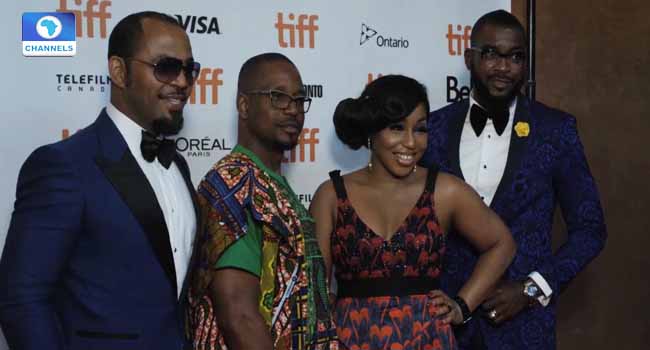 One of Nollywood's ambassador movies to the Toronto international film festival, '76' is set for screening at the 500 sitter, Isabel Bader theatre in Toronto.
Among the cast, who walked the red carpet before the screening, were Ramsey Nouah, Rita Dominic, Adonijah Owiriwa and Chidi Mokeme.
Nollywood has worked hard to reach its current point of global recognition and some of the actors while being interviewed expressed joy over this feat.
The full capacity theatre erupted with applause, as the director, Izu Ojukwu, presented the lead casts after the viewing.
The movie which was set on the backdrop of the infamous military coup d'etat of 1976 that claimed the life of the then Head of State, General Muritala Mohammed, according to Izu, "was inspired by a desire to tell the story of the impact of the coup".
The director explained that while he was still as young as three years old, the events formed a vital part of his memories growing up and that brought about need to produce the film.
It was also aimed at giving a voice to the untold stories and hurts, of wives of soldiers who not only lost their husbands to war, but sometimes to inhumane execution.
Ramsey Nouah and Rita Dominic played the lead roles, as a young couple whose love was threatened by the chain of events that surrounded the coup d'etat.
The movie, 76, joins seven other Nollywood films to screen at the Toronto International Film Festival, at the city to city segment celebration of Lagos State while it is also expected to premiere in Nigeria before the end of the year.