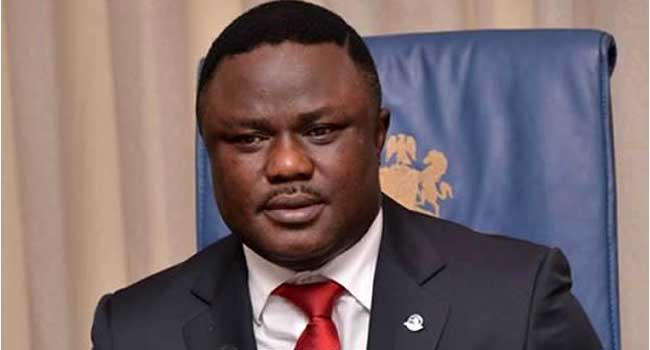 Governor of Cross River State, Professor Ben Ayade, has appealed to the Niger Delta Development Commission, (NDDC), to faithfully execute all the projects it allocated to the state in the 2016 budget.
The Governor made the appeal on Tuesday, at the Government House in Calabar, when the Senate Committee on the Niger Delta and the NDDC directors led by the Acting Managing Director, Mrs Ibim Semenitari, paid him a courtesy visit.
He was represented by the Deputy Governor, Professor Ivara Esu, who said that the state deserved sympathy because it was disadvantaged among the Niger Delta states.
The governor's plea came just as the government is considering to begin work on Calabar-Itu-Ikot Ekpene-Aba Road in Cross River State which had been in a poor state.
While the River State Governor is asking for more projects in the state, the 127.6 kilometer long Lagos–Ibadan Expressway, a major route to the northern, southern and eastern parts of Nigeria also craves for attention.
The contractor, Julius Berger, may have returned to site but the impact of rehabilitation said to be ongoing, is yet to be fully felt.
Rail transportation has also been a major craving as it would serve as an alternative in reducing the current pressure on Nigerian roads.
In June, the Minister for Transportation, Mr Rotimi Amaechi disclosed that the proposed Lagos-Ibadan segment of Lagos-Kano rail line and the Port Harcourt- Calabar project, would be ready and operational within the next two and half years when the administration would be rounding up its four-year term.
So far, the government through the Minister Of Finance, Kemi Adeosun, claims it has released 420 billion Naira into the system, with plans to add another 350 billion Naira.
That, according to the Minister, makes 770 million Naira already channeled into capital projects, especially in the works, defense, transportation, interior, power and agriculture sectors.
She also disclosed that the administration was working on raising $1 billion Eurobond and the proceeds for this, would be used only for capital projects.