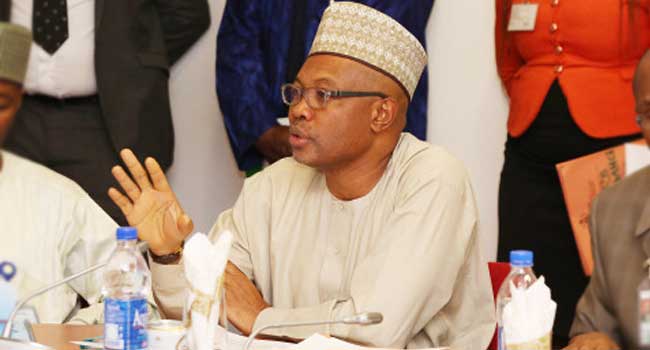 The State House says it has received a total of 5.196 billion naira as capital release from the 2016 budget amounting to 47.5% of its budget.
This was disclosed by the Permanent Secretary, Mr Jalal Arabi, who said the released amount of 4.8 billion naira (93.1%) has so far been expended on the projects for which the funds were tied and released.
A balance of 5.745 billion naira representing 52.5% is yet to be released.
Mr Arabi also disclosed that for the 2017 budget, the State House had reprioritised projects in the medical centre and suspended most of its capital expenditure proposals at the moment.
However, he said that the State House would take advantage of the supplementary budget window when necessary.
The Permanent Secretary made the disclosure on Thursday at a meeting with the House of Representatives Committee on Special Duties who were on an oversight visit to the State House in Abuja, Nigeria's capital.
The committee was inaugurated by the Speaker of the House, Honourable Yakubu Dogara, and has Representative Nasiru Daura as its chairman.
Mr Arabi said that the 2017 budget has been reviewed downwards to 13,567,979,278.72 naira for 2017 from 16,563,395,992.00 naira.
He noted that all allocations for the 2016 recurrent expenditure had been received up to and including the month of December 2016, adding that the capital releases were made for three out of five subheads in the State House budget.
Earlier, Representative Daura said that the lawmakers were at the State House to determine the level of implementation of the 2016 budget, and also on a fact finding mission to inspect completed and ongoing projects at the Presidential Villa.
He observed that the visit would help to correct the ongoing misinformation about State House, as well as curb corruption and ensure that Nigeria comes out of recession.