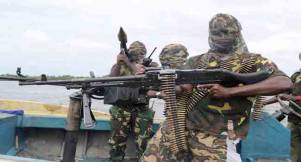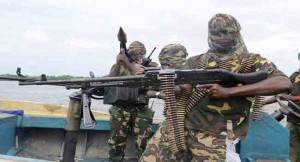 At least 32 groups have emerged and are scrambling to be part of negotiations with the Federal Government over the Niger Delta crisis.
This was according to the President of the Ijaw National Council, Charles Harry, who mentioned this during a meeting of the council with journalists in Port Harcourt, the Rivers state capital.
The Ijaw leader who described it as inimical to the interest of the region, called on the federal government to avoid ad-hoc arrangements which is believed to only produce temporary relief.
Ceasefire Agreements
There have been several attacks on oil facilities in the region, leading to a drop in oil output of the nation that relies largely on crude oil sales for revenue.
A group that calls itself the Niger Delta Avengers has claimed responsibility for most of the attacks.
Recently, it said it has agreed to a ceasefire and was ready for negotiation with the Federal Government.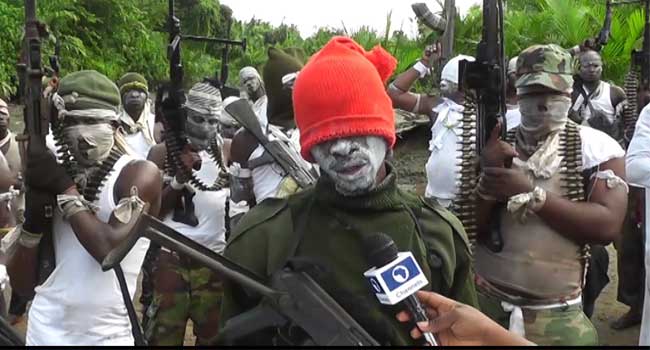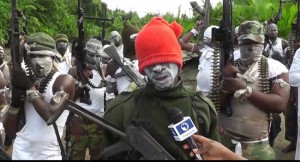 The Ijaw council however opined that the recent bombings in the Niger Delta even in the face of ceasefire agreements, are also an expression of grievances.
This according to them is over what they believe is the "persecution of the Former President, Jonathan, by prosecuting his wife Patience Jonathan".
'Don't touch Mrs Jonathan'
The Niger Delta Avengers had threatened to initiate more attacks if Mrs Jonathan is arrested, suggesting that the EFCC should begin with the "prosecution of past first ladies".
One of the groups, Ijaw Youth Congress (IYC) headed by Udengs Eradiri said "Mrs Jonathan should not have to answer any questions from the EFCC as she got her wealth through gratification and 'thank you' gifts from those who seek her help".
Mr Eradiri also made reference to the funds allegedly recovered from ex-Governor of Bayelsa State, Diepreye Alamieyeseigha.
He alleged that "Bayelsa state money is in their coffers" saying such monies ought to be put back into the state for its well-being.
The Avengers appear to have split into several groups, making the task of securing proper negotiations with the actual group seem a bit daunting for the government.
However, with the military's initiation of Operation Delta Safe and Exercise Crocodile Smile, there are hopes that there will soon be an end to the attacks on oil installations.