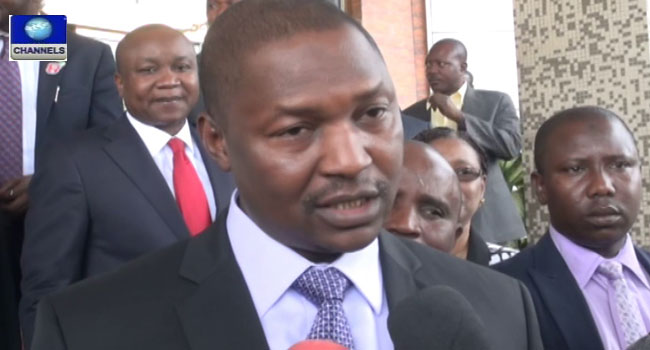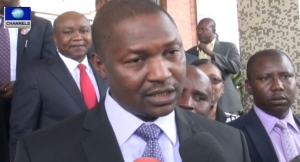 The Federal Government of Nigeria has announced plans to create a two-year national action plan aimed at promoting good governance and transparency in the management of public funds across all sectors.
At a media roundtable on Open Government Partnership in Abuja on Friday, the Attorney General of the Federation and Minister of Justice, Abubakar Malami, says the Federal Government is committed to joining the global initiative known as the Open Government Partnership.
The Open Government Partnership is a multi-stakeholder initiative focused on improving government transparency, accountability and responsiveness to citizens through technology and innovation.
The administration of Muhammadu Buhari has reiterated its commitment to stifling corruption in the nation, which the President said would kill Nigeria if not killed.
After coming into office, President Buhari ordered that all government revenue should be credited to a Treasury Single Account to enable government keep track of its revenue.
As part of the efforts to further plug leakages, President Buhari nearly one year ago, approved the establishment of an Efficiency Unit (E-UNIT) in the Federal Ministry of Finance to ensure effective management of Nigeria's economy and reduce cost of governance.
The principal objective of the Efficiency Unit is to ensure that all government expenditure is necessary and represents the best possible value for money.
At the time of establishment of the unit, the oil-rich nation's recurrent expenditure completely dwarfs capital expenditure by a ratio of 84/16.
This includes non-wage related overhead expenditure such as travel costs, entertainment, events, printing, IT consumables and stationeries among others.
As at September 2015, the entire capital expenditure was just 194 billion Naira while overhead expenditure was 272 billion Naira.
Nigeria's economy is in recession and transparency in the management of public funds would help the government ensure that funds are properly utilised.