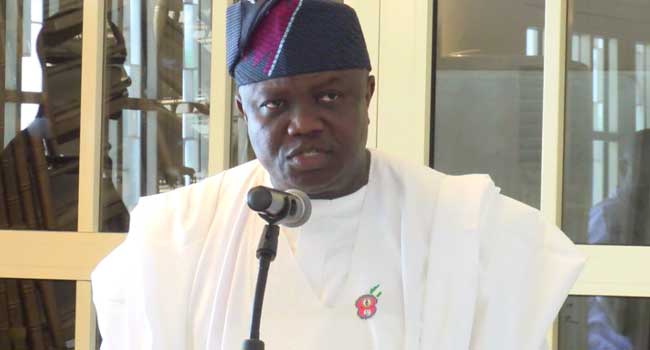 Nigeria's present economic situation may still be biting hard, but the situation urgently requires elected leaders to put aside personal differences and interests and focus on delivering good governance to those they represent.
This charge was giving by the Governor of Lagos State, Mr. Akinwunmi Ambode to participants of the ongoing maiden edition of the executive and legislative retreat in Lagos.
Governor Ambode said that the recession taking its toll on Nigerians is a wakeup call for leaders at all levels to come together for the purpose of rescuing the nation rather than seeing it as an opportunity to amass resources for selfish purposes.
The 3-day retreat had in attendance members of the executive and the legislature at the state and federal level.
Party leaders from the All Progressives Congress (APC), the Peoples Democratic Party (PDP) and other political parties in the state were also part of it.