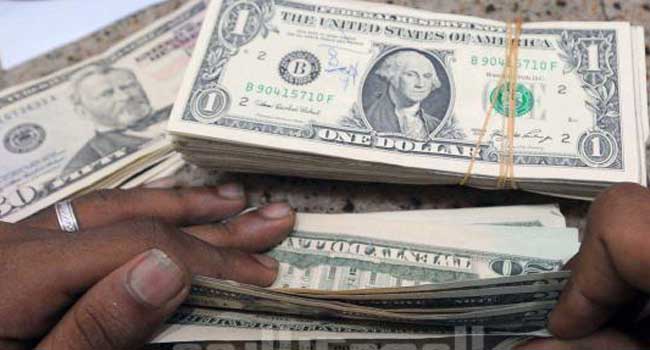 The Central Bank of Nigeria has raised the exchange rate for bureau de change operators to 385 naira per dollar.
This move is to encourage Nigerians in diaspora to use official channels to transfer earnings back home.
Prior to the announcement, the CBN allows BDCs to buy at 375 naira per dollar and sell at 381 naira per dollar.
In the meantime, the naira appreciated at the interbank foreign exchange market in response to intervention by the CBN.
The regulator sold 1.5 million dollars to stabilize the interbank exchange rate.
The local currency appreciated to 305 naira 5 kobo at the interbank and 455 naira to the greenback at the parallel market.
Meanwhile the CBN is also expected to license 20 new international money transfer operators in the coming weeks to handle an estimated 21 billion dollars annual diaspora remittances into the country.
This is part of efforts to stabilise the foreign exchange market.
The President of the Bureau De Change Operators of Nigeria, Mr Aminu Gwadabe, believes the CBN's policy on IMTOs will boost diaspora cash inflow into the country and force the dollar rates against the naira down.
The CBN had in August 31, licensed 11 IMTOs in addition to Western Union, Moneygram and RIA, which were earlier cleared by the regulator.