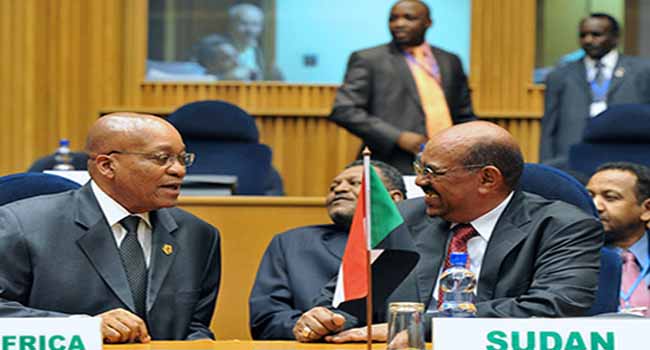 South Africa has begun the legal process of formally withdrawing from the Roman Statute setting up the International Criminal Court.
If it formally withdraws from the statute, it means the country would no longer be bound to the International Criminal Court.
In the 'Instrument of Withdrawal' signed South Africa's Foreign Minister, Maite Nkoana-Mashabane, states that South Africa "has found that its obligations with respect to the peaceful resolution of conflicts at times are incompatible with the interpretation given by the International Criminal Court of obligations contained in the Rome Statute."
Under that statute, South Africa is obligated to arrest anyone sought by the tribunal.
The United Nations spokesman, Stephane Dujarric, is however yet to confirm if  the UN Secretary-General, Ban Ki-Moon has received the notice of withdrawal from South Africa.
al-Bashir Brouhaha
South Africa is exiting the ICC after a controversial visit by Sudanese president Omar al-Bashir, who was wanted by the tribunal over allegations of genocide, war crimes, and crimes against humanity.
President al-Bashir in June 2015 was in Johannesburg to attend an African Union summit but the South African government refused to arrest him.
During the visit, provincial court has ruled that the Sudanese president remains in the country while judges considered whether he should be arrested on the ICC warrants.
President al-Bashir left for Khartoum before the court ruled that he should be arrested.
South Afica's Supreme Court of Appeal later ruled that the government's refusal o arrest President al-Bashir was a "disgraceful conduct".
The International Criminal Court's chief prosecutor, Fatou Bensouda insists President al-Bashir as a sitting president, directed a campaign of mass killing, rape, and looting against civilians in Darfur.
The charges against the Sudanese president follow the unrest in the Darfur region which started in 2003.
The United Nations said 300,000 people died in the conflict while 2.7 million people were displaced.