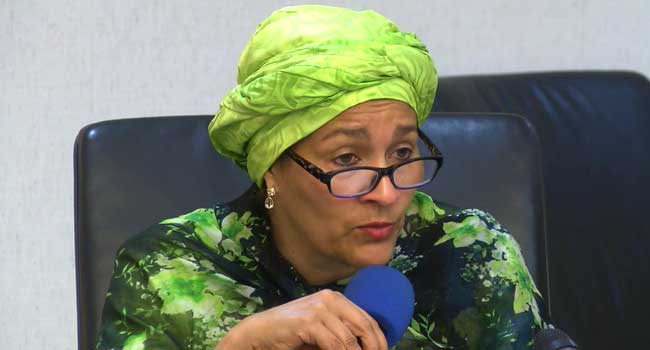 Kaduna state Governor, Nasir El-Rufai, has commended the appointment of Amina Mohammed as the Deputy Secretary-General of the United Nations.
The Governor, in a congratulatory message he issued on Sunday through his Spokesman, Samuel Aruwan, described Mrs Mohammed's appointment as an excellent choice.
The Governor said that the appointment of the Minister of Environment as UN Deputy Secretary General,  is due to  "her honourable service to Nigeria and her substantial contribution to efforts to empower people and safeguard the planet.
"Just one year as Environment Minister, she has put environmental issues on the front burner of Nigeria's political discourse.
"She has undoubtedly earned the trust and respect of not just Nigerians but environmentalists the world over.
"At the core of Amina's work and passion is the welfare and right of citizens to peace and security wherever they may be.
"She addressed those challenges while serving in the government of President Obasanjo, then as Special Adviser to UN Secretary-General, Ban ki Moon and recently as Minister under President Buhari.
"As a global ambassador, she now gets to display her phenomenal skills on a world stage. Nigeria's temporary loss is the world's gain.
"President Buhari has made a great sacrifice in releasing Amina from the federal cabinet for service at the global level.
"Her appointment is a tribute to the President's judgment in recruiting such a globally-respected personality."
Governor El-Rufai urged Mrs. Mohammed to advance the Sustainable Development Goals (SDGs) in her new role, stating that he had no doubt that Amina Mohammed would continue to make Nigeria proud at the global level.
"Her tenacity and the passion she applied to secure global agreement on the SDGs will be required to get them implemented," he added.