With the increasing complexities of governance, the Delta state government has organised a forum to emphasize the need for more transparency and accountability.
Public sector managers also say they are under pressure to render services in an accountable and transparent manner, so as to ensure that public resource owners derive optimum value from government expenditures.
In the light of that desire, the state government, through the office of the State Auditor-General in collaboration with State Employment and Expenditure for Results (SEEFOR), organised the forum tagged, "Doing Business in a S.M.A.R.T Government : The Audit Perspective".
The event took place at the Grand Hotel, Asaba, the Delta state capital, on November 16, 2016.
Among those present were professionals from different fields, including accounting and auditing.
Delta state public officers and other government stakeholders were also present and they shared their views and experiences about government's financial operations.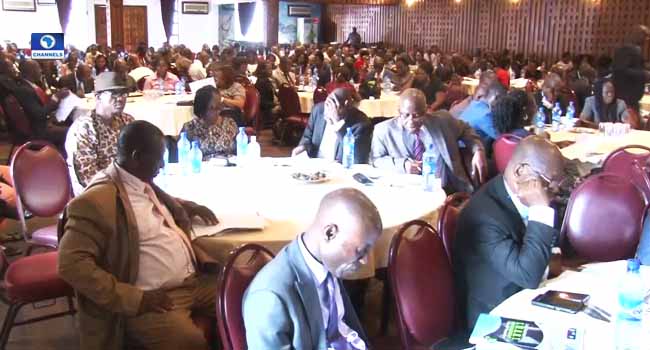 Representing the state government, the Commissioner Special Duties, Henry Sakpra, said it is open to resolutions that would help in better management of public financial systems.
Also expected to be discussed are three papers bordering on General financial management, Accounting for government transactions and the role of the audit institution in governance.
The State Accountant General, Cyril Agbele, also spoke about the efforts of his office in ensuring better accountability of state funds.
The Delta state Auditor General, Goddy Amudo, acknowledged that though corruption is one of the factors causing financial leakages, there are so many more indices that should be considered.
There are hopes that at the end of the forum, stakeholders are better informed about the environment of government business especially that of the Okowa administration's S.M.A.R.T agenda.