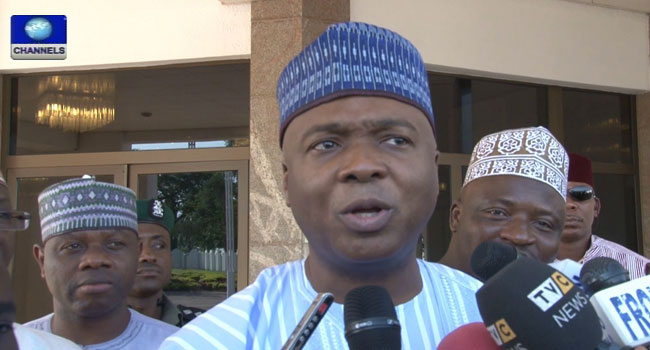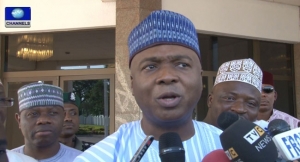 Senate President Bukola Saraki has maintained that the National Assembly's position on President Buhari's request for $29.9 billion loan from foreign sources still stands.
In a press statement, by his Special Adviser Media and Publicity, Mr Yusuph Olaniyonu, Senator Saraki said that the National Assembly has taken a position on the issue as required of it by the laws of the land and legislative conventions.
Last week the Senate rejected a request by President Buhari for approval to borrow $29.9 billion from foreign sources.
The Upper Chamber explained that the loan was rejected because President Buhari did not include details of the loan proposal in the letter to the National Assembly.
Senator Saraki is also advising politicians and the media to stop peddling speculations about his recent visits to the Presidential Villa and linking such visits to the request by the Buhari administration for approval of the National Assembly to get $29.9bn loan from foreign sources.
Senator Saraki said that in all his recent meetings with President Muhammadu Buhari and Vice President Yemi Osinbajo, the issue of the proposed loan has never come up for discussion.
He noted that the comments by some politicians on the loan issue without any factual basis is unfortunate, as "these politically-motivated commentaries are trivialising a serious national issue" and presenting it as if it is a personal matter that can be decided at meetings between the Senate President and President Buhari.