Corruption Fight: Nigeria Sets Up Asset Recovery Committee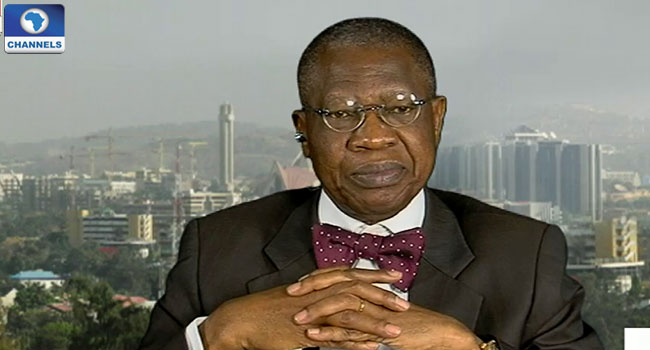 The Nigerian government has set up an inter-agency Presidential Committee on Asset Recovery (PCAR), as part of efforts to strengthen the ongoing fight against corruption.
The Minister of Information and Culture, Mr Lai Mohammed, gave a hint of the move on Friday while at a meeting with the Special Representative of the UN Secretary-General for West Africa, Mr Mohammed Chambas.
Mr Mohammed also called for the support of the UN in fighting corruption, which he said was as dangerous and devastating as the fight against insecurity.
He disclosed that the PCAR, which was set up on the recommendation of the Presidential Advisory Council Against Corruption, will over-sight the anti-corruption agenda and coordinate asset recovery process.
Mr Mohammed said the PCAR, which is headed by the Vice President, was coordinating the collation and categorisation of recovered assets from 2015-2016; verifying the records and status of physical assets such as buildings recovered under previous administration and setting up the framework for Management of Recovered Stolen Asset.
He stated that the move was to avoid re-looting and mismanagement of asset as was experienced in the past.
The minister further announced that an asset register for recovered stolen assets and other government assets has been created to avoid a situation where former or even serving public officers carry away government assets like vehicles and computers among others.
He said that part of the mandate of the committee was to prevent the stealing of assets which sometimes occur in multiples.
Encourage Whistle-blowers
According to him, the Federal Government is determined to recover all assets illicitly acquired by public officers and other politically exposed persons.
The commitment of the government to recovering illegally acquired assets led to the new measures that are underway, he explained, saying the recoveries would be announced from time to time.
Mr Mohammed further explained that to encourage whistle-blowers, the government was also considering an incentive framework for those who provide useful information that lead to recovery of stolen or illegally concealed public assets.
"The government is also soliciting support of Nigerians in diaspora and international NGOs in the campaign for asset return from foreign governments.
"Nigeria remained determined and focused in stemming corruption, which is part of the reasons that Nigeria is suffering from economic recession.
"Just as you (UN) have supported us in the fight against insecurity in the North-east, we need your institutional, technical and diplomatic support in fighting corruption," the Minister told the visiting UN official.