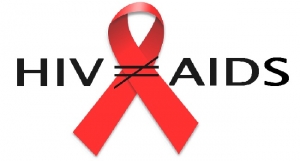 All hands must be on deck to scale up the prevention of HIV/AIDS in Nigeria, especially government intervention and support to persons living with the disease.
This was the challenge from the acting Director General of the National Agency for the Control of Aids (NACA), Mr Kayode Ogungbemi, as Nigeria prepares to mark the annual World AIDS Day.
Mr Ogungbemi explained that out of the one million persons targeted yearly for intervention and treatment, the federal government is only able to handle 100,000 cases, with 90% dependent on donor countries and agencies.
He said this during a special church service at the Cathedral Church of the Advent, Life Camp, Abuja, which was held for the management and staff of the NACA.
The event coincided with the 27th anniversary of the church and was the first of series of events lined up to mark the AIDS day, coming up on Thursday, December 1, 2016.
With the theme, "Hands Up For HIV Prevention", the focus of this year would be to explore strategies for HIV prevention, known to be cheaper and safer than cure.
The Director General stressed that despite the successes recorded in the treatment of persons living with HIV/AIDS, there is still much to be done to scale up prevention.
Bishop of the Anglican Primate Of Nigeria, Reverend Nicholas Okoh, also advocated faith for persons living with the disease, saying that their fate could change for the better.
Alongside intensified research, other areas that the agency seeks to pay more attention to include HIV testing and counseling, voluntary medical male circumcision, prevention of mother to child transmission, use of condoms, treatment, zero discrimination, among others.