Nigeria Will Export Rice In 2017 – CBN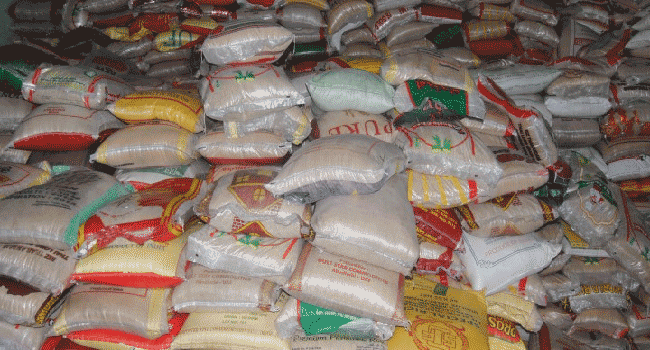 The Acting Director, Corporate Communication, CBN, Mr Isaac Okoroafor, has disclosed that before the end of 2017, Nigeria will begin to export rice to other countries.
He made the declaration during a sensitisation and awareness programme for farmers held on Tuesday in Bayelsa State on the apex bank's Anchor Borrowers' Programme.
Okoroafor said the CBN's anchors borrower programme has started yielding fruits, insisting that with the progress so far made by the CBN through its agricultural financing policies, the country would begin to export rice by 2017.
He said that the harvest in rice in 2016 has already exceeded the earlier projections, noting that if the tempo is sustained, Nigeria would not only meet its national demands but would export to other countries.
Okoroafor said, "We started a pilot programme in Kebbi State with 78,000 farmers, cultivating an average of one hectare and that was when President Muhammadu Buhari launched the programme in March last year.
"The programme was to enable farmers to plant three times in the year – two dry seasons cropping and one rainy season cropping. I am telling you now that Kebbi State has exceeded one million tonnes of rice.
"Not only Kebbi, Ebonyi State has keyed into it.
"We were there last week and Ebonyi is to give us over 1.2million tonnes of rice in one year. They are harvesting now, they are bagging and they are milling. Nigerians are booking their Christmas rice in Abakaliki.
"Abia State has ordered rice from Ebonyi State Government. Other states are keying in. In Kebbi, Jigawa, Sokoto, Cross River, rice is coming up.
"Nigerians are planting rice, producing rice. You need to taste Nigerian rice, it is fresh. Not the nine-year-old rice from Vietnam, Thailand and India. Let us feed ourselves. Our rice is healthier, it is not preserved with chemicals.
"We have been to Anambra, Niger, Jigawa, Kebbi, Sokoto, Cross River and Ebonyi just to ensure that this is not another talk show. We have seen harvest of rice which brought me to say that the harvest in rice for this year has so far exceeded our projections.
"By the end of 2017, Nigeria will not only meet our national demands which is between six and seven tonnes per year, but we will exceed it."
Okoroafor urged the people of Bayelsa to look beyond oil, saying that the state was capable of feeding the country.