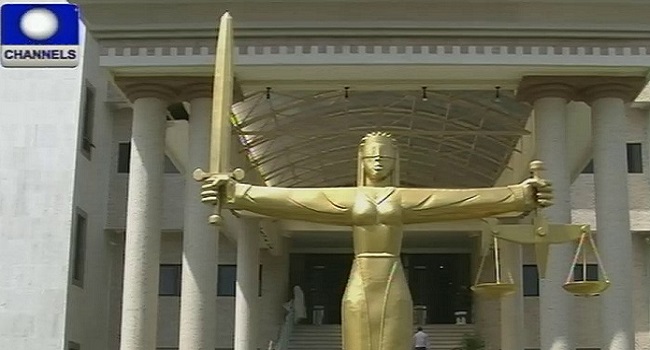 The Nigerian government has been asked to make registered Private Guards Company (PGC) part of the criminal justice system.
A lecturer in the College Of Security Management of Nigeria Security And Civil Defence Corps (NSCDC) in Abeokuta, Mr Japhet Rotimi, believes an inclusion of the guards would make crime prevention and control more effective.
This call is coming at a time operators of the private companies were counselled to operate within their limit and focus more in their areas of crime prevention and intelligence gathering, as they were not meant to combat crimes.
Mr Rotimi, who is a Chief Superintendent of Corps (CSC), gave the advice while delivering a lecture at a meeting of interest groups and award day organised in honour of Private Guard Companies by the Kwara State Command of the NSCDC held at the command's headquarters in Ilorin.
In his lecture entitled "strengthening the capacity of private guards company in national security" Mr Rotimi pointed out that PCGs were necessary to make up for the United Nations' recommendation of one security guard to four persons (1-4).
He said that Nigeria, with over 150 million population, required about 30 million security personnel that would cut across all agencies
While advocating for the establishment of more private guards to fill in the gap, the lecturer said the coming of new security outfits including the peace corps should not breed rivalry amongst security outfits, rather they should complement each other.
"Private guard companies are not to combat crime. They are to prevent crimes and the best way to combat crime is to prevent it from happening and that is why private security guards are very, very important in the security network of this country," he said.
On his part, the State Commandant of the NSCDC, Ideba Pedro, advised members of the PGC association to "shun rancour and acrimony" for effective performance.
Represented by the Deputy Commandant of Corps, Mr Taiwo Babalola, Mr Pedro said those selected for awards were considered based on their outstanding performance.
He also urged the companies to increase the performance of their officials.
"Raise the morale of your staff. If you don't raise the morale of your staff, there is no way they can perform and how do you raise their morale? It is by prompt payment of their salaries," he said.
In his remarks, the Chairman of the Association of Private Guards in the state, Mr Shola Obadeyi, said the event organised by the NSCDC was "unique" and would go a long way in promoting inter-agencies collaboration amongst private security guards in Nigeria and the NSCDC.
He also said that the PGCs were necessary to bridge the gaps in the number of security operatives needed in nigeria which he said was far below the U.N. recommendations.