Justice Ademola And Wife Get 100m Naira Bail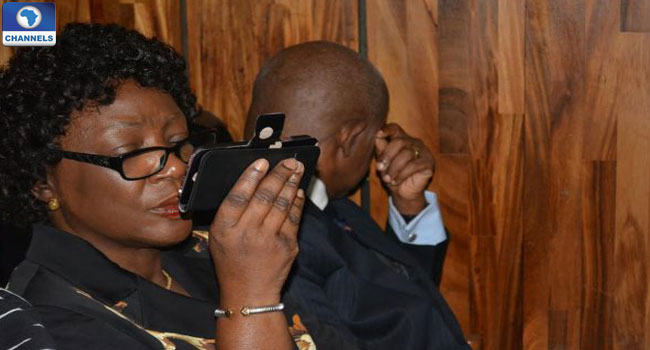 A Federal High Court Judge, Adeniyi Ademola and his wife on Tuesday secured a 100 million Naira bail at the Federal Capital Territory High Court, where they are being tried for alleged corrupt practices.
Both pleaded not guilty to a 15-count charge brought against them by the Federal Government.
Justice Ademola, who was serving under the Abuja Division of the Federal High Court before he was asked to temporarily recuse by the National Judicial Council (NJC), was alleged to have on various dates between 2014 and 2015, received huge sums of money as gratifications.
At the resumed hearing on Tuesday, trial Justice, Jude Okeke, granted the defendants bail on self-recognition to the tune of 50 million Naira each.
They were asked by Justice Okeke to hand over their international passports to the Deputy Chief Registrar of the Court, pending hearing and determination of the charge against them.
The defendants, however, begged the court to give them seven days within which to deposit their passports, a request that was granted by the judge.
The court then fixed January 18 to commence full hearing on the matter and asked the prosecution to furnish the defendants with copies of the their statements which it intends to rely on in the course of the trial.
The defendants are accused of receiving a car worth 8.5 million Naira, as gratification from a Senior lawyer, Mr Joe Agi and having in his possession, two rifles that were not validly registered.
The Federal Government in the suit alleged that Justice Ademola and his wife conspired and also received 30 million Naira gratification from Joe Agi and Associates between March 11 and March 26, 2015.
Justice Ademola was one of the judges arrested by the officials of the Department of State Services (DSS) on October 8, 2016.
Officials of the DSS, had raided the homes of some judge and subsequently arrested some of them.
After their arrests the security agency said they were fingered for misconduct and corrupt practices.