Ambode, Bagudu Launch 'Lake Rice' In Lagos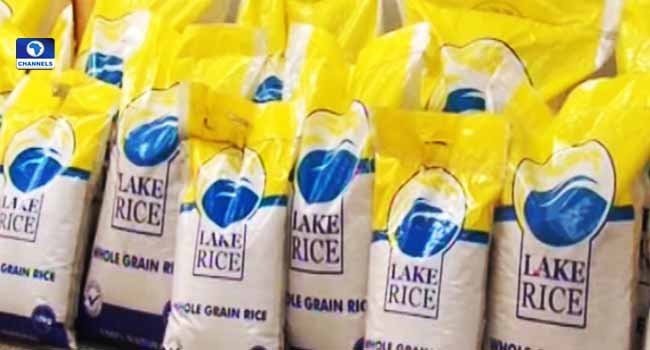 The Lagos state Governor, Mr Akinwunmi Ambode and his Kebbi state counterpart, Atiku Bagudu, have launched the locally made rice known as 'Lake Rice'.
This move according to the governors is to encourage the local production of rice, as well as other staple foods.
Lake rice is a product of the partnership entered earlier this year, Lagos and Kebbi states involving the cultivation of rice and other staple foods.
It was  presented to the public at the state house in Lagos.
Plastic Rice
This is coming in the face of the economic recession, and at a time when the federal government has insisted that Nigeria can no longer sustain the importation of rice, which the nation's farmers can produce, though not in sufficient quantity.
Several talks have been ongoing as to how to create alternatives also as there has been an upsurge in the cost of the staple food from about 12,000 Naira per bag, to over double that amount.
Barely 24 hours ago, the Nigerian Customs Service in Lagos, uncovered 102 bags of plastic rice imported into the country.
The increase in prices has pushed many to resort to smuggling of rice to be able to sell cheaper to Nigerians, thereby increasing the risk of consuming poor quality foods, which may pose serious health risks to innocent citizens.
The Anchor Borrowers' Programme however, is one of the initiatives by the Central Bank of Nigeria (CBN), that has immensely supported farmers in the local production of rice.
Based on the yields so far, Acting Director, Corporate Communication, CBN, Mr Isaac Okoroafor, had however said that before the end of 2017, Nigeria will begin to export rice to other countries.
Now with the new initiative by the Lagos and Kebbi state governors, local rice production has received yet another boost.