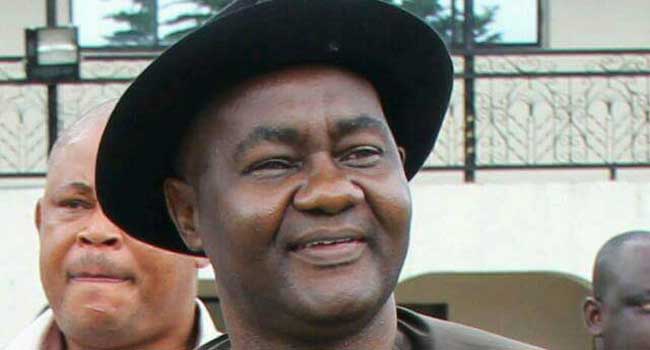 The Peoples Democratic Party (PDP) in Rivers State is asking security agencies to put Senator Magnus Abe under surveillance over comments it claimed could scuttle the peace of the state.
The party is again raising alarm concerning what it referred to as the activities and unguarded statements of the Senator representing Rivers South East Senatorial District.
It insists that his actions pose a security risk to the State.
The Rivers PDP chairman, Mr Felix Obuah, described the directive by Senator Abe, that lawmakers elected on the platform of the All Progressives Congress, APC, should invade the Assembly without being subjected to the oath of office, as demanded by law, as unbecoming of one who claims to be a federal lawmaker.
Mr Obuah in a statement said that the party was worried that Abe's recent comments and secret meetings called for concern by every patriotic Rivers man and woman.
He said that although Senator Abe was known for unsavory and disrespectful attacks on the government and people of Rivers State, he had continued to make statements which were not only provocative and incisive, but seriously threaten the peace and security of the State.
Mr Obuah also expressed concern that Senator Abe had openly been making threatening remarks and boastings which, according to him, were very worrisome and likely to destabilise the corporate existence of the people of the State.
"The PDP is worried at the way and manner Magnus Abe is talking and conducting himself as if he is now the Governor and Chief Security Officer of Rivers State," Mr Obuah noted.
The PDP also claimed that some criminal gangs in the State refused to embrace the State government's recently concluded amnesty, following attacks by Senator Abe on the well intended programme.
He wants security agencies to put Senator Abe under surveillance, claiming further that his actions, if not checked, could result to breakdown of law and order in the State.