Cross River State Records Suspected Case Of Poliomyelitis
A suspected case of poliomyelitis involving an infant, has been detected in Ekpene-Eki community of Odukpani Local Government Area of Cross River State.
Signs of the disease were detected in one Anthony Edet Eyibio, whose aunt told Channels Television that it was noticed when he was about three months old.
She maintained that since the discovery of the symptoms in the child, he had remained without proper medical attention, as the only health facility in the area, seemed not to be able to handle the case.
She, therefore, pleaded with relevant health agencies to come to the aid of Anthony, in order to give him a better hope for the future as he seems to be abandoned by most people around him.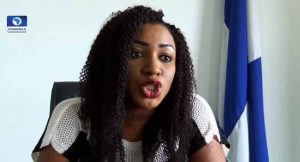 The Director General of the Cross River State Primary Health Care Development Agency, Dr Betta Edu, however insisted that Cross River State remained polio free.
In order to clear all doubts, she maintained that, "a surveillance team has been called to get samples from the child in order to test and have a concrete cause of the partial paralysis".
She then added that until the test results were released, which would take less than a week, the main reason for Anthony's condition could not be placed.
Polio Free Nation
Amid the nation's continuous efforts to eradicate the disease, it was reported that $400 million donor funds meant to manage polio in Nigeria had been stolen.
Meanwhile, the Minister of Health, Professor Isaac Adewole, denied the reports. 
Nigeria's hope for a polio-free certification by the World Health Organzation (WHO), suffered a major setback in August, when four new cases of wild polio virus were discovered in Borno state.
Thereafter, polio outbreak response centres were launched in Yobe State, at selected check points across major towns in the state, with a view to tackling any case coming to the state.
The Yobe State Task force on routine immunisation, visited several communities within the two council areas.
Furthermore, the team encouraged residents to always go for the routine immunisation, while those who had missed out were advised to seize the opportunity of the house-to-house exercise to ensure their children received the vaccine.