Police Gun Down Four Robbery Suspects In Kaduna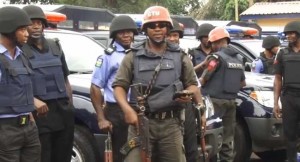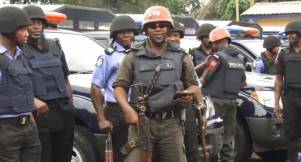 Four robbery suspects have died during a shootout with operatives of the Kaduna State Police Command.
The incident, according to the state's Commissioner of Police, Mr Agyole Abeh, occurred on Monday afternoon around Jere area in Kagarko Local Government Area of the state in northwest Nigeria.
Mr Abeh said the suspects were on their way for a robbery operation before the police intercepted them.
He said the feat was made following intelligence information that the suspected robbers were on their way for an operation.
The Police Commission also disclosed that operatives of the command arrested a dismissed police officer who has been terrorising residents of the state capital in the name of the command.
He added that members of another robbery gang, who specialise in shop theft and car snatching, were also apprehended by his men in different parts of the state.
Items recovered from the suspects include 10 AK 47 rifles, live ammunition, a stolen Toyota Camry vehicle, a police uniform and stolen clothes and jewelleries.
Mr Abeh further assured the residents of water-tight security across the state ahead of the planned diversion of the Abuja bound passengers to the Kaduna International Airport which had been scheduled to take effect from March 8.
One of the suspects, who claimed to have been dismissed from the police since 2015 for alleged involvement in some criminal acts, confessed to the crime.
He told reporters that he had been impersonating as a police officer in order to earn a living.