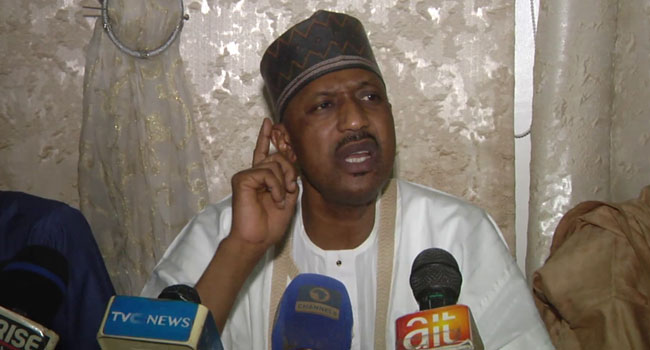 A governorship aspirant of the All Progressives Congress (APC) in Kaduna state, Alhaji Sani Mohammed Sha'aban has rejected the  primary election result held on Thursday, alleging that the poll was fraught with irregularities.
The gubernatorial primary in the state was won by Senator Uba Sani who scored 1,149 votes, while Bashir Abubakar came second with 37 votes and Sha'aban was third with 10 votes.
Speaking during a press conference on Saturday in Kaduna State, Sha'aban dismissed the process.
He alleged that the election was a 'charade', as most of the delegates from the 23 local governments were locked out of the voting venue and denied the right to vote for  candidates of their choice.
READ ALSO: 'Nigerians Are Waiting For Us:' Bode George Optimistic Of Hitch-Free PDP Convention
"We followed the due process by complaining, we wrote letters, we made telephone calls, we made physical visitations hoping that the party leadership will stand to our calls, but as I am talking to you today, there wasn't any response," he said.
"APC in Kaduna is behaving as if it is the only party today in Kaduna State, as if there are other parties that are not even participating. We all know that one of the fundamental requirements by any party is to have a congress that is going to be free and fair.
"That congress will produce delegates that will elect candidates for various offices. Kaduna State never had that opportunity, privilege. Kaduna State has a ruling party in APC. If there is anything that has to be done, we should be able to be laying a good example – a good leadership."
However, the returning officer from the APC headquarters, Anachuna Izu, said Senator Sani scored  the highest number of votes to emerge as the winner of the election.
Also, the Independent National Electoral Commission (INEC) which monitored the primary, described the exercise as free, fair and transparent.