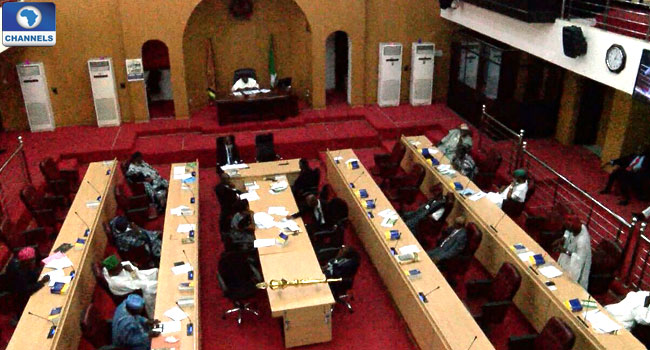 The Osun House of Assembly has warned Ministries, Department and Agencies (MDAs) in the state against extra budgetary spending.
The House Committee Chairman on Finance and Appropriation, Mr Kamil Oyedele, gave the warning when the management of the State Ministry of Information, Home Affairs, Tourism and Culture appeared to defend its N435 million budget for 2017.
Oyedele, who noted that many of the MDAs were in the habit of spending unapproved money, said the Assembly would no longer accept such action.
He said that any head of MDAs caught spending unapproved money, would be handed over to the Independent Corrupt Practices and Other Related Offences Commission (ICPC).
Kamil said Section 32 of the state's Appropriation Law clearly states that no money should be spent outside the amount approved in the budget.
He said in line with Section 224 and 225 ICPC, spending unapproved government money was an offence.
According to Kamil, spending money not approved by the Assembly is criminal, adding that MDAs should always inform the Assembly for approval for extra money for developmental projects.
Kamil urged the MDAs to familiarise themselves with the public procurement law recently passed by the Assembly to guide them on government spending.
Also speaking, the House Committee Chairman on Information and Strategy, Mr Olatunbosun Oyintiloye, urged MDAs to support government drive to improve Internally Generated Revenue (IGR).
Oyintiloye said government needed improved revenue to meet the yearning of the people.
He also charged the Ministry to engage in proper dissemination of government activities.
The House Committee Chairman on Environment, Mr Ajibola Akinloye, frowned at poor services been rendered by the State Fire Service which is under the Ministry.
Akinloye said that there had been complaint of slow response of the fire fighters to fire outbreaks in the state, adding that such attitude was not good for the state.
In her response, the Coordinating Director of the Ministry, Mrs Webster Esho, said that they would continue to do their best in the proper dissemination of government activities.
On the poor response of the fire service to fire disasters in the state, Esho said that lack of personnel and necessary facilities were the major challenge.
Management of State Broadcasting Corporation (OSBC) and Reality Radio Vision Services also appeared before the committee.
While OSBC presented N658 million budget for 2017, Reality Radio Vision Services budget was N133 million for the year.