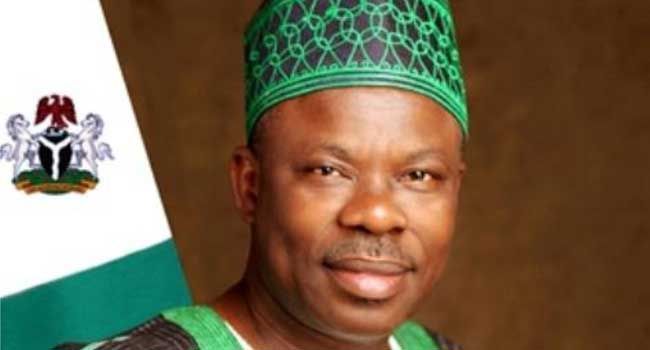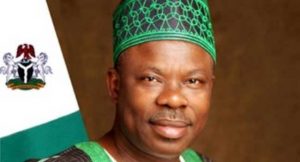 The Ogun State House of Assembly has acknowledged the receipt of a letter by the State Governor, Ibikunle Amosun, seeking authorization for the government to participate in the bulk purchase of fertilizer under the Federal Government's Special Fertilizer intervention programme to the tune of 4 billion Naira.
The letter, dated February 7, 2017, was read by the Speaker, Rt. Hon. Suraju Ishola Adekunbi at the plenary.
Adekunbi said that the Federal Government Special Committee on Fertilizer Intervention Programme, was set up with a view to encouraging local production of soil and crop specific fertilizers.
It was aimed at ensuring availability of fertilizers to Nigerian farmers in good time at affordable prices as well as to resuscitate the local fertilizer manufacturing industry.
"In the light of the programme, all 36 states of the federation have been asked to show their expression of interest and give indication of the quantity and type of fertilizers required by their state.
"The Federal Government of Nigeria Special Committee will then source and provide fertilizers to states at a controlled price of 5,000 Naira per 50 kg for onward sale and distribution to farmers and other parts of the agro-value chain within the states at reasonable prices.
"The State Executive council has authorized the Ministry of Agriculture to procure 40, 000 metric tonnes through the Intervention programme at the cost of four billion Naira, the sum is to be recouped through direct sales of fertilizers to farmers in the state," the letter stated.
Meanwhile, the state government requested for the issuance of an Irrevocable Standing Payment Order (ISPO) to the Federal Ministry of Finance to secure the purchase of the fertilizers.
In the same vein, the Assembly also received Governor Amosun's letter dated January 31, 2017 seeking amendment to the Olabisi Onabanjo University law, (2001), following an earlier unanimous decision by the State Executive Council at its meeting held on the 3rd of January, 2017 to amend the law.