Court Adjourns Patience Jonathan's Suit Against EFCC Till March 6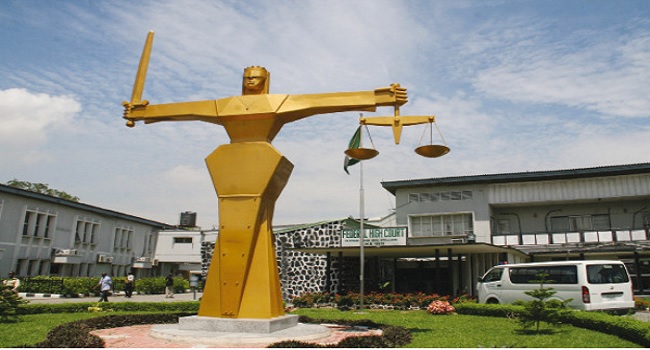 A Federal High Court sitting in Lagos has adjourned the suit filed by wife of Nigeria's former president, Mrs Patience Jonathan, seeking to un-freeze multiple accounts belonging to her in five Nigerian Banks, till March 6, 2017,
In the suit, Mrs Jonathan is claiming ownership of the sum of $15.5 million dollars which was found in the accounts and frozen by the EFCC after it obtained an order from the court.
The EFCC had told the court that the accounts in which the money was kept was allegedly used to launder funds by four companies traced to a former Presidential Aide, Emmanuel Waripamo Owei-Dudafa.
In proof of this, the identified directors of the companies in another case had pleaded guilty to an offence of conspiracy and money laundering in a criminal trial before another judge of the Federal High Court, Justice Babs Kuewumi.
Presiding Justice, Mohammed Idris, has however adjourned the matter after the request by some of the lawyers representing the companies for more time to study the case.
The lawyers said they had just been briefed to take over the matter.
Mrs Jonathan sued the EFCC, Skye Bank, Dudafa and the four companies, claiming that the frozen funds belonged to her.
She wants the court to make an order directing the EFCC to lift the restriction on the bank accounts.
She has also demanded damages in the sum of 200 million Naira from the commission for infringing on her rights.