NAUTH Joint Health Workers Protest Emolument Imbalance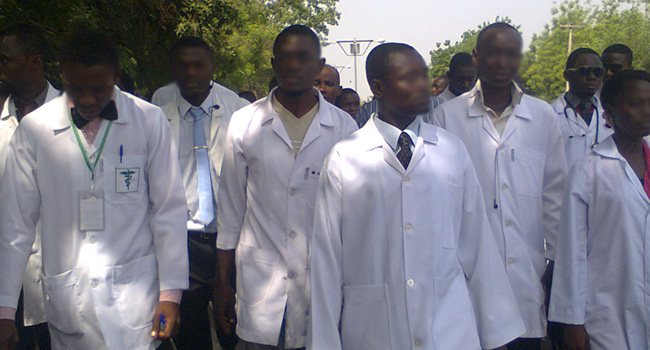 Over one hundred staff of the Nnamdi Azikiwe University Teaching Hospital (NAUTH), Anambra state, have taken to the streets of Nnewi to protest Federal Government marginalization in the salary structure of the Joint Health Sector Workers, (JOHESU), Anambra state chapter.
According to the Branch Chairman of the Association, Mr Ikenna Anahalu, issues concerning non implementation of consolidated salary structure, absence of promotion, marginalization, skipping of members in promotion matters, decay in the hospital, stagnation and disobedience to Industrial court judgments among others.
They called on the Federal Government to do the right thing to achieve a better health delivery in Nigeria, as the Nigerian health sector is ranked at 187 out of 191 in the world presently.