Amosun Restates Commitment To Combatting Crime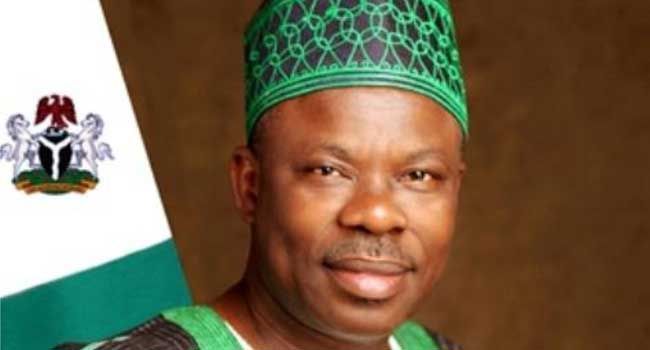 The Ogun State Governor, Ibikunle Amosun, has reiterated the commitment of his administration towards ensuring a safe environment for living and for businesses to thrive.
This, he hopes to achieve by strengthening the existing law of the state against kidnapping and cultism, among other social vices.
He gave the assurance in Abeokuta, the state capital, while addressing members of the Committee for the Defence of Human Rights, during a walk against kidnapping, extra judicial killings, and corruption.
Also speaking against kidnapping, during a meeting with Assistant Inspector General of Police in January, Amosun stated that the menace is something all citizens must challenge.
"Kidnapping is so alien to us in this country, but all of a sudden, it raised its ugly head and I think we must frontally challenge it.
"We have the appropriate laws and we might have to review such laws. Let me use this opportunity and medium to send the right signals to all these criminals that Ogun state will not be comfort zone for them."
Consequently, the governor has harped on the need for every resident of the state to be law abiding and give maximum support to the security agencies in the onerous task of ensuring adequate security of life and property.
He also gave an assurance that the perpetrators of any such crime, if caught, would be brought to book.