Amosun Vows To Enforce Law Against Kidnapping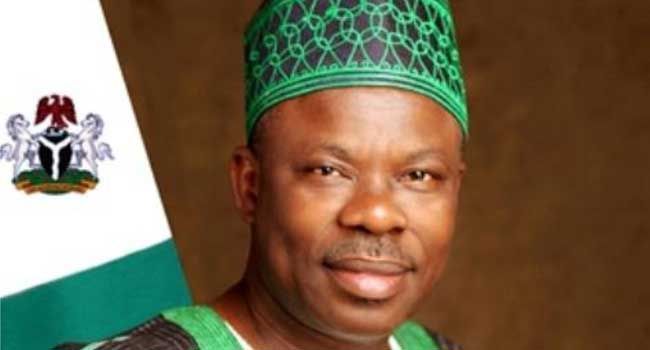 The Ogun State Governor, Ibikunle Amosun, has asked Nigerians to raise their voices against the menace of kidnapping which has continued to give the country a bad name.
He has asked security operatives to be more proactive in this direction.
He was speaking in Abeokuta, the state capital when the Assistant Inspector General of Police paid him a visit in his office in the state capital.
The Governor promised to enforce the law of the state against kidnappers and other criminal tendencies, saying that the state will no longer be a comfort zone for criminals and criminality.
"Kidnapping is so alien to us in this country, but all of a sudden, it raised its ugly head and I think we must frontally challenge it.
"We have the appropriate laws and even if we have to review such laws. Let me use this opportunity and medium to send the right signals to all these criminals that Ogun state will not be comfort zone for them
"We will do all within our capacity, within the law to ensure the perpetrators of this evil act are brought to book
"Apart from giving us bad name, they are traumatizing families and they are sending wrong signals. We want to be in the front pages of newspapers for right things not for wrong reasons, that is why we are ready for them; to get rid of these criminals," he said.
While giving an update on the abductees at the Turkish International College, Isheri in Ogun state, the newly posted AIG, Kayode Aderanti, gave the assurance that operatives were closing up on the abductors.
"I had the signal that the abducted children were about to be released, I had to move back to Lagos with the state commissioner of police, I came back this morning.
"I know how passionate you are about it. My intention was to present those children to you this morning but we could not make it happen.
"Our men are really working towards that, I spoke with them and they assured me that things are working well," he concluded.