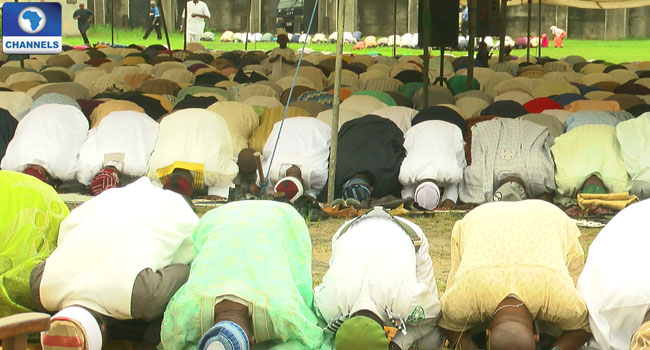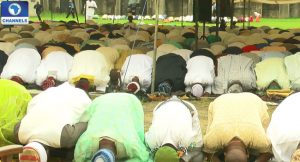 Following the arrival of President Muhammadu Buhari from his vacation in the UK, Muslims in Nasarawa State convened a special Jumma'at prayer session after his safe return.
The prayer which was held at the Lafia Central Mosque and presided over by the Chief Imam of Lafia, Dalhatu Dahiru, attracted individuals from all walks of life.
The special prayer was held shortly after the normal Jumma'at congregational prayers, where senior clerics recited different verses of the Holy Qur'an wishing the President good tidings.
The session had in attendance the State Governor, Tanko Al-Makura, alongside some of his cabinet members.
In an interview with journalists, the Governor said the people of the state wish the President a quick recovery and strength to carry on with his responsibilities.
"We have offered special prayers for his safe return home and we also pray Almighty God to give him peaceful recuperation, strength, stability and capacity to work effectively.
"We pray that God will to continue to give him the strength to lead this country. I pray that Almighty God should give all Nigerians the patience to support this administration.
"We also thank all Nigerians for all the prayers and support given to this administration. We pray that Almighty God will answer all our prayers ", Governor Al-Makura said.
Some excited residents in the Nasarawa State capital also took the streets to celebrate the safe return of the President to the country.