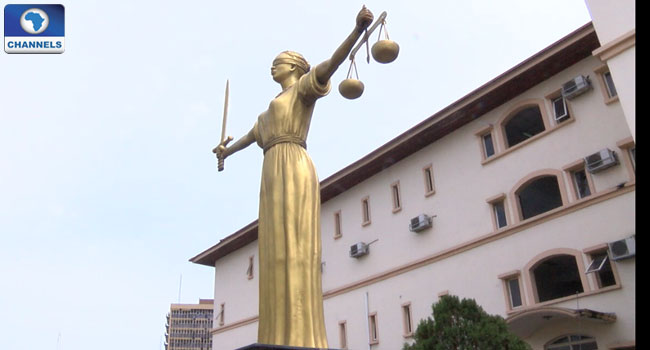 An application challenging the jurisdiction of Justice Hakeem Oshodi to hear the case of alleged bribery against a suspended judge of the Federal High Court, Justice Rita Ofili-Ajumogobia and a Senior Advocate Of Nigeria, Godwin Obla, stalled proceedings on Monday, at the Lagos High Court sitting in Ikeja.
When the case was called, a new counsel, Mr Robert Clarke (SAN), announced appearance for Justice Ofili-Ajumogobia. He led another Senior Advocate, Wale Akoni, who had been in the matter from the beginning.
The judge noted that though the application was not ripe for hearing as the prosecution counsel was yet to reply, he would have to adjourn to hear it.
He also rejected a move by Mr Clarke to temporarily withdraw the application so that an earlier application seeking permission for Mrs Ajumogobia to travel abroad for medical treatment could be heard.
Justice Oshodi subsequently fixed hearing of the application for April 28.