Bauchi To Adopt Whistle-blowing Policy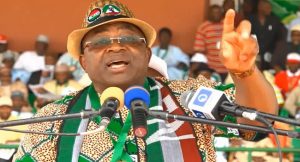 The Bauchi State government has announced plans to adopt the whistle-blowing policy of the Federal Government in the state civil service in order to block financial leakages and rid the state of ghost workers.
Governor Muhammad Abubakar who stated this in Bauchi while addressing workers at the Abubakar Tafawa Balewa Stadium says looted funds recovered by the state will be used for the development of the state.
The governor further said that the state will no longer allow the wastage of government funds under any circumstance.
"I am going to introduce the whistle-blower policy to the civil service of Bauchi State," he said.
He explained that under the policy, if anyone proves that a local government for instance has ghost workers on its payroll, the person would be rewarded and may even be promoted.