Buratai Warns Soldiers To Avoid Politicians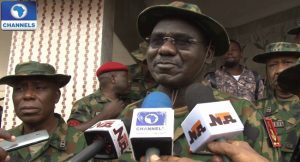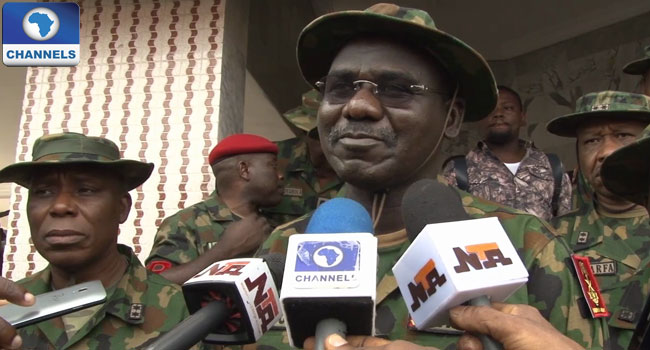 The Chief of Army Staff, LT Gen. Tukur Buratai has asked soldiers and officers who may be interested in joining politics, to apply for voluntary discharge and leave the Army.
The warning, according to him, is coming against the backdrop of reports of officers and soldiers who are being approached by some individuals for what he describes as "undisclosed political reasons."
In a statement by the Army spokesperson, Brigadier General, Sani Usman, the Army Chief warned officers and soldiers against involvement in politics or any activities that could constitute a breach of the constitution.
"Any officer or soldier of the Nigerian Army found to be hobnobbing with such elements or engaged in unprofessional conducts such as politicking would have himself or herself to blame."
He says the Nigerian Army remains committed to upholding the nation's constitution and therefore asked officers and soldiers to stay out of politics.