Boy Killed By Cultists Was No Longer Our Cadet, NDA Says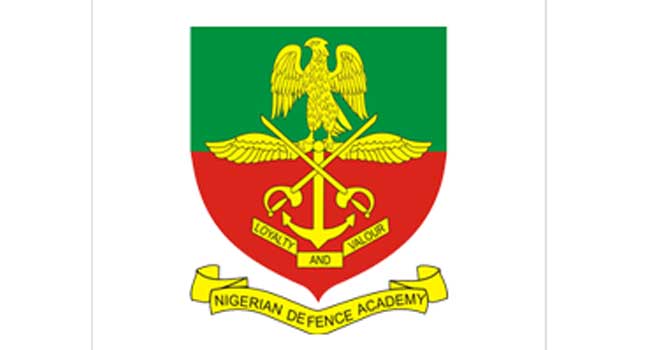 The Nigerian Defence Academy (NDA) has denied reports that a young boy who was reportedly killed recently by suspected cultists in Yenagoa, the Bayelsa State capital was one of its cadets.
The NDA said the deceased, Saviour Enoch, who was once a student of the institution, was expelled for absconding without permission in November 2016 and therefore, ceased to be their cadet before his death.
READ ALSO: Family Demands Justice As Suspected Cultists Kill NDA Undergraduate
The deceased's uncle, Ovieakini Enoch, had on behalf of the family, urged security agencies to apprehend Saviour's killers and bring them to justice.
Ovieakini said that 20-year-old Saviour was shot dead on Saturday night along Gwegwe/Naval Road in Ovom, Yenagoa Local Government Area of the state.
A statement issued by the spokesman for the NDA, Musa Yahaya, said Cadet Izibeginwo Enoch Gbavieme had ceased to be the institution's cadet with effect from November 18, 2016.
Part of the statement said: "The Academy has investigated the report and feels obligated to make the following clarifications: that from NDA records, there was a Cadet Izibeginiwo Enoch Gbavieme who was a second-year Army Cadet studying Mathematics at the Faculty of Science NDA; that the said Cadet Izibeginwo Enoch Gbavieme absented himself from the Academy with effect from 15 November 2016 and is still absent. His Next-of-Kin (NOK) was contacted and all efforts to ascertain his whereabouts and bring him back to the Nigerian Defence Academy proved abortive".
"Cadet Izibeginwo Enoch Gbavieme was struck off strength from the Nigerian Defence Academy for being absent for a cumulative period of 72 hours in line with extant NDA Regulation on Discipline and General Administration with effect from 18 November 2016; that for the avoidance of doubt, the said Izibeginwo Enoch Gbavieme ceased to be an undergraduate of Nigerian Defence Academy with effect from 18 November 2016. While we sympathise with the family of the person said to be shot by cultists in this moment of their grief, we wish to state that the Academy has very stringent administrative and organisational procedure towards ensuring the safety and accountability of its officer cadets," the statement added.